A lot is spoken about the future and what it will bring. In terms of leather-like alternative materials, there is a lot happening, many new options are coming and many bets are being made. Substituting animal leather for cruelty-free options is becoming a big business, which is full of controversies, different opinions, as even some that follow a plant-based diet have yet to move away from such habits.
Questions about the durability of these alternatives and which is best, are very common. Considering our experience of being in this market since 2013, we feel prepared and well informed to speak about these materials and defend the choices we've made thus far.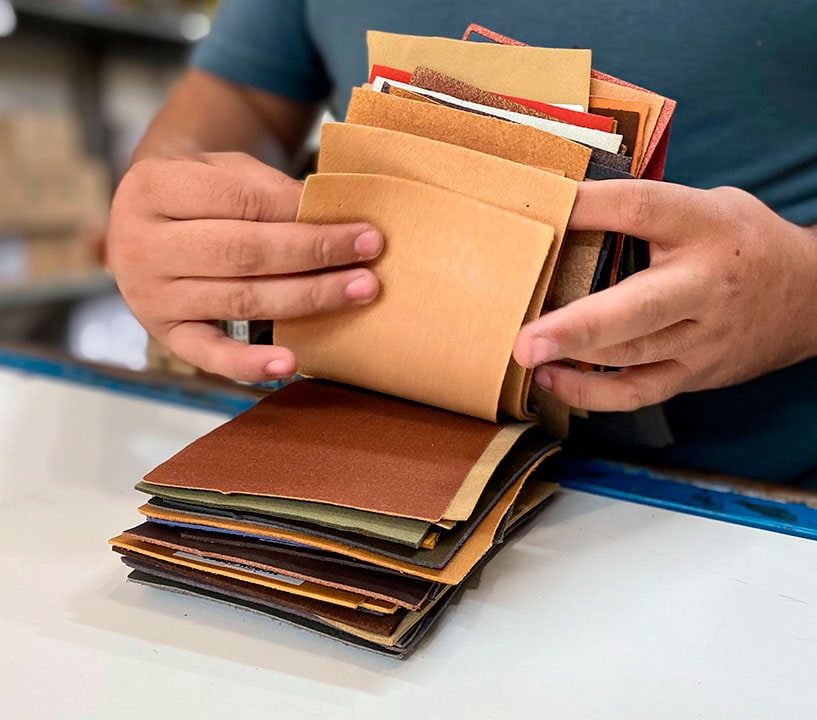 The existing alternatives to animal leather are many and vary widely in their composition. Most well known are made from synthetics such as PU or PVC, but we also have options coming from organic sources such as cotton and cork, as well as recycled options like polyester made from recycled PET bottles and papers, for example.
In addition to the above, other more adventurous options, such as pineapple leather, apple leather and even mycelium leather, are also becoming more widely available in the fashion industry. Durability and resistance of some are still to be proven, but we are watching all of these very closely since their mostly organic origin are very, very attractive.
For us that's extremely important, as we believe that the most sustainable materials are those that last.
Here at Ahimsa, all our material decisions are made according with the following values: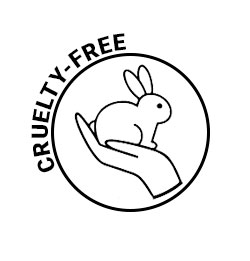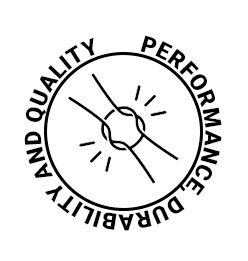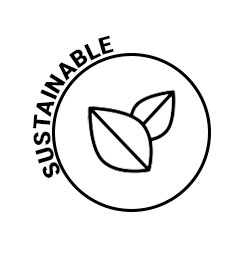 Whenever we are offered a new material, we analyze it according to these values. If any of them are compromised, we disregard such material as it would not be adequate for our needs.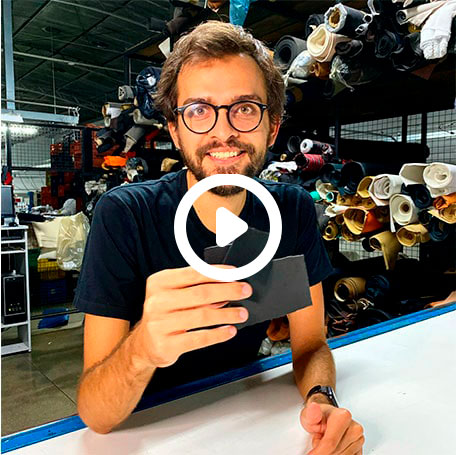 The Vegan Leather - material used at Ahimsa since 2016 - was the leather alternative selected by us as it fulfilled all of our demands. Despite the fact that it's made from PU(polyurethane), it has characteristics that help the environment, when compared to animal leather, while also delivering the desired levels of quality and durability. With time, due to its wider use across many industries, this material is also becoming ever more "green".
And for that reason, in its current iteration, backed with high-quality microfiber, from now on, we feel very comfortable to start calling this so-called "vegan leather" the new "future leather".
Free from animal cruelty, made sustainably and with perfomance and durability properties that either match or exceed animal leather, we are sure that this material will surprise even the most skeptic consumers.
As people's awareness of the overall leather industry, its effects on the environment, and of course the ever increasing respect for animals and their rights, the consumption of alternatives will grow and it's up to us, brands and manufacturers, to know, to test and to choose, consciously and transparently, the best options available. This is our commitment to you.